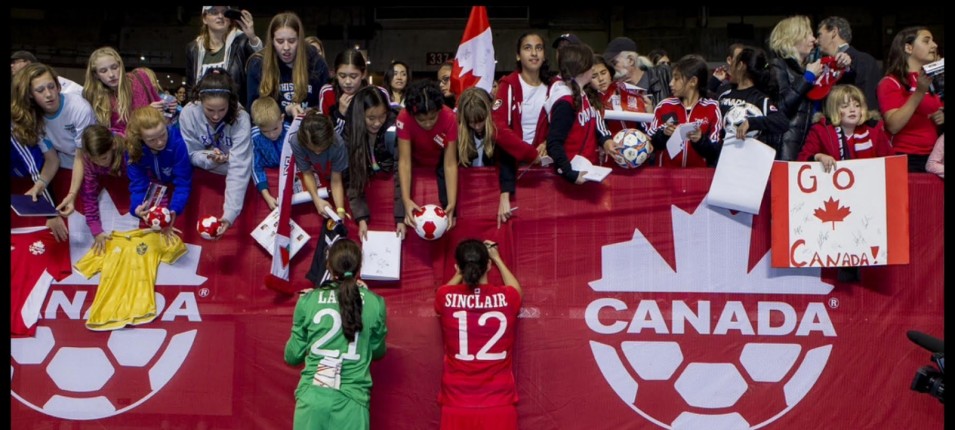 World Cup- T-Minus 13 Days!
Canada we are baaaaaaack!!! After a very important trip to Cancun, where we pushed ourselves beyond our limits through heat training, team connection, and just pure mental resilience we couldn't be happier to be back on home soil, and ready to take on the world! We landed in Toronto on thursday evening to a very warm welcome from friends, family, fans and media, all sharing our excitement for what lies ahead. After some pictures, autographs, hugs and laughs we boarded the bus back to our hotel. We had our first session on the pitch yesterday after a day of recovery, and I can see the energy pouring out of us. We are more focused than ever, and perfecting the final pieces to our puzzle.
A few of us started our morning off today with a nice walk to Starbucks, one of our favourite places to go together for a nice relaxed hang out, then back to the hotel to watch some EPL and hope for our sanity that Newcastle (our coach John's team) gets the result needed to stay above the relegation line or we may be suffering the consequences at training today;)
Rest of today will be filled with meetings, meals, training, more food, and finished off with treatments, massages and recovering strategies to prepare for another day at the office tomorrow!
Follow along my blog, as well as my Facebook page, www.facebook.com/StephanieLabbe21 for updates, pictures, and Q&A's with myself and teammates! Any suggestions/comments feel free to comment below or on my Facebook page! :)