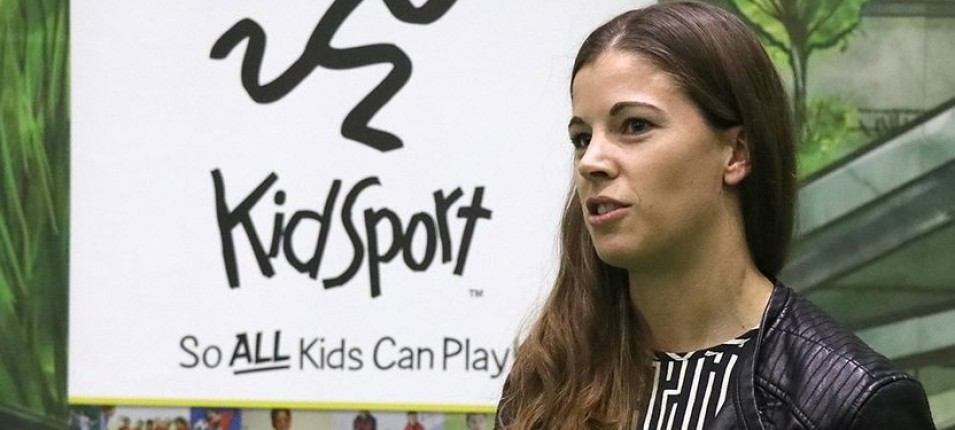 Join the #IwinKidsWin challenge with Kidsport and you could win a signed pair of my game worn gloves!
Fall registration is fast approaching and many kids will be left on the sidelines because of financial barriers.
At the beginning of this month I announced that for the month of August I was going to donate $20 for every win that my team earns, $20 for every shutout that we earn, and $100 for every PK save that I make. I will total it all up at the end of the month and make my donation to the Stephanie Labbé Excellence Fund via KidSport.
So far there are a few other athletes on board, namely Marco Carducci, goalkeeper with Calgary Cavalry FC in the Canadian Premier League, Georgia Simmerling, 3-time multisport Olympian, and Desiree Scott, midfielder with the Utah Royals (NWSL) and the Canadian Women's National Team. All have made their own pledges, and now I am challenging YOU!
I know how much sport has impacted my life and the benefits, life lessons and growth opportunities it has provided me. Unfortunately because of financial barriers not all kids have the access and opportunity to play, which is where KidSport comes in. By donating to KidSport, you can have an impact on a child's life and help provide them with the necessary support needed to register and cover equipment costs.
We can all do our part and I challenge you to come up with your own formula for how you will donate and I will be picking two random people who join the #IwinKidsWin Challenge to win a pair of my signed game worn gloves!
All you have to do is create your challenge, tag #IwinKidsWin , @stephlabbe1 and the Kidsport area you will be donating to. Once the month is complete, a winner will be chosen, and upon confirmation of the donation the gloves will be sent directly to you!