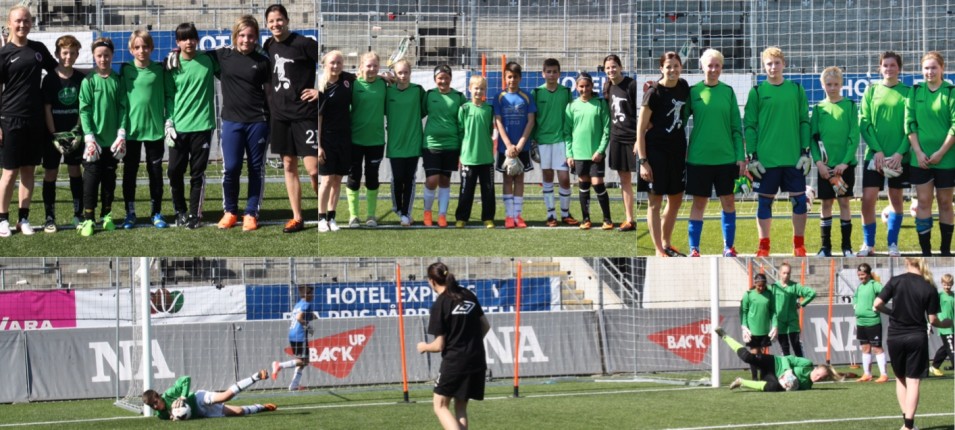 Another successful #LABBEKEEPERCAMPS in the books! I had the honor of coaching some local keepers this past weekend here in Sweden where I am currently playing professionally for KIF Örebro. What better way to spend a Sunday afternoon than spending time with kids/young adults who are radiating with passion for this sport? So often you hear after bad team performances the terms "we lacked passion" or "we lacked the commitment to fight for each other" or "we were too passive today." It's not that the passion isn't there, it's just buried deep under stress, over-thinking, mental tension or even lack of focus. Every time I have the privilege of coaching young keepers, passion is the one thing they seem to wear on their sleeve. It's a breath of fresh air to take you back to the days where you played solely for the love of the game, where it was the driving force in every performance. This is what I strive for not only in sport, but also in life, to pursue my passion and wear that on my sleeve. Besides being able to pass on my experiences, knowledge and views on goalkeeping, I love to learn from the keepers I coach. They may not know it, but they are teaching me a lot during these camps as well! I actually see different instincts they have, and learn to adapt my technical tips to them as individuals. I see with different body statures, strengths, weaknesses, that certain techniques work and some don't. I see that no matter what you do, if you do it with an open mind and a smile, you can grow and improve, and you can inspire those around you. It's so fun to see the kids enjoying themselves, and infecting those around them, including myself, with their true joy.

What might possibly be the most rewarding part of running keeper camps for me, is seeing the impact I have on them. Just four days after the camp at our home game, one of the keepers was there giving me a high five from the stands by the tunnel where we go in for half time. I went over to say hi after the game, and through some translation from her mom since she was young and spoke little English I found out that she insisted on coming because she wanted to see me play live. I could see the smile on her face, and it just made me speechless. It's a moment I will cherish and only hope I can leave a lasting impression on more and more keepers in the future just like her!
"If I can inspire people by showing that following a dream by working hard and being determined is possible, I can sleep with joy in my heart."