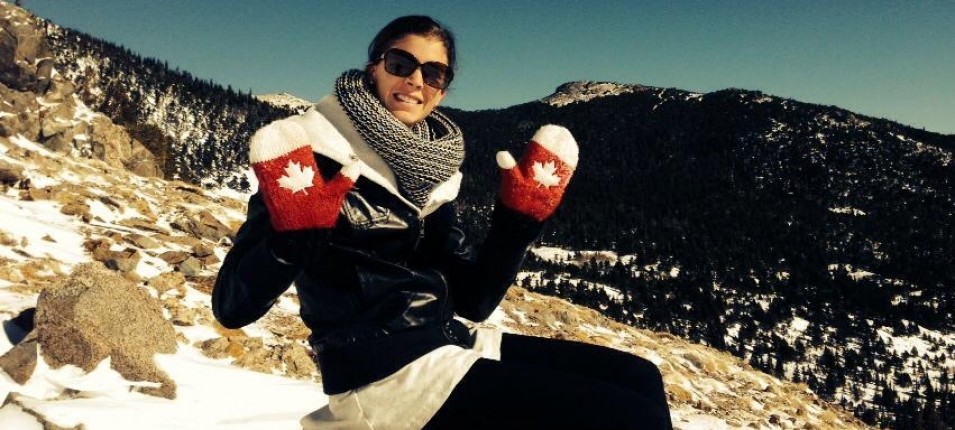 It has been a busy past few weeks, with some fun travels and exciting announcements! Since the end of October, we, the Canadian Women's National Team, have been training hard together and pushing ourselves to a new level with our centralized program. It's been a tough few months, but we have definitely made some very important strides in our game and development. Most recently we travelled down to Dallas, Texas to prepare for our match against the USA. Texas I thought, "hmmm it's going to be warm, I might finally get some color on this pasty winter face of mine!" I was welcomed off the flight by a chilling breeze, and ended up leaving Texas with nothing more than a windburn on my cheeks. After a focused week of training we played our neighbors to the south in a hard fought battle, coming out with a 1-0 loss to them.
After Texas, I decided to take a much overdue trip to Denver, Colorado to visit my long lost best friend from university. We all have those friends where we can go months, years without touching base, and the moment you see each other it's like nothing has changed! Friendships like these are so special, and I know how important it is to have people like her in my life. We explored the mountains, took a hike to a glacier, and drove around looking for my future dream home. Needless to say I think I need to win the lottery☺
After a few days in the mountains, which are my ultimate happy place, it was home for a few days for some much-needed family time. Between mornings to myself in the gym, lunch dates with friends, and dinner dates with family, I was lucky to be a part of a really exciting press conference in downtown Edmonton. Between a few of us players on the Canadian National Team and our coach, we announced our schedule of games for 2014. In Winnipeg it was announced we would play the USA on May 8. In Edmonton we announced a two game series with Japan for October 25, and October 28, in Edmonton and Vancouver respectively. Later in Vancouver they announced a game against Germany for June 18. Playing arguably the three top teams in the Women's Game right now in our year leading up to the Women's World Cup couldn't be more exciting for the team. It's going to be an important year, and I am so excited about the opportunity we have in front of ourselves!
It's back to the grind now in Vancouver, putting in our last few weeks of work before heading off to the annual Cyprus Cup Tournament. The good thing is, we don't have to look much further than our TVs for inspiration. We have been fortunate enough to have met a few of the winter athletes at our training grounds and I cant wait to cheer them on, along with the rest of Team Canada. WE ARE WINTER!